The Investing Process
So you now understand how investing can be important to maintaining and growing your wealth—and you've also identified some available options when it comes to investing. Next, we get into the "how." Obviously each individual situation is unique, but there is a basic process to investing no matter who you are or what stage you're at in your investment education.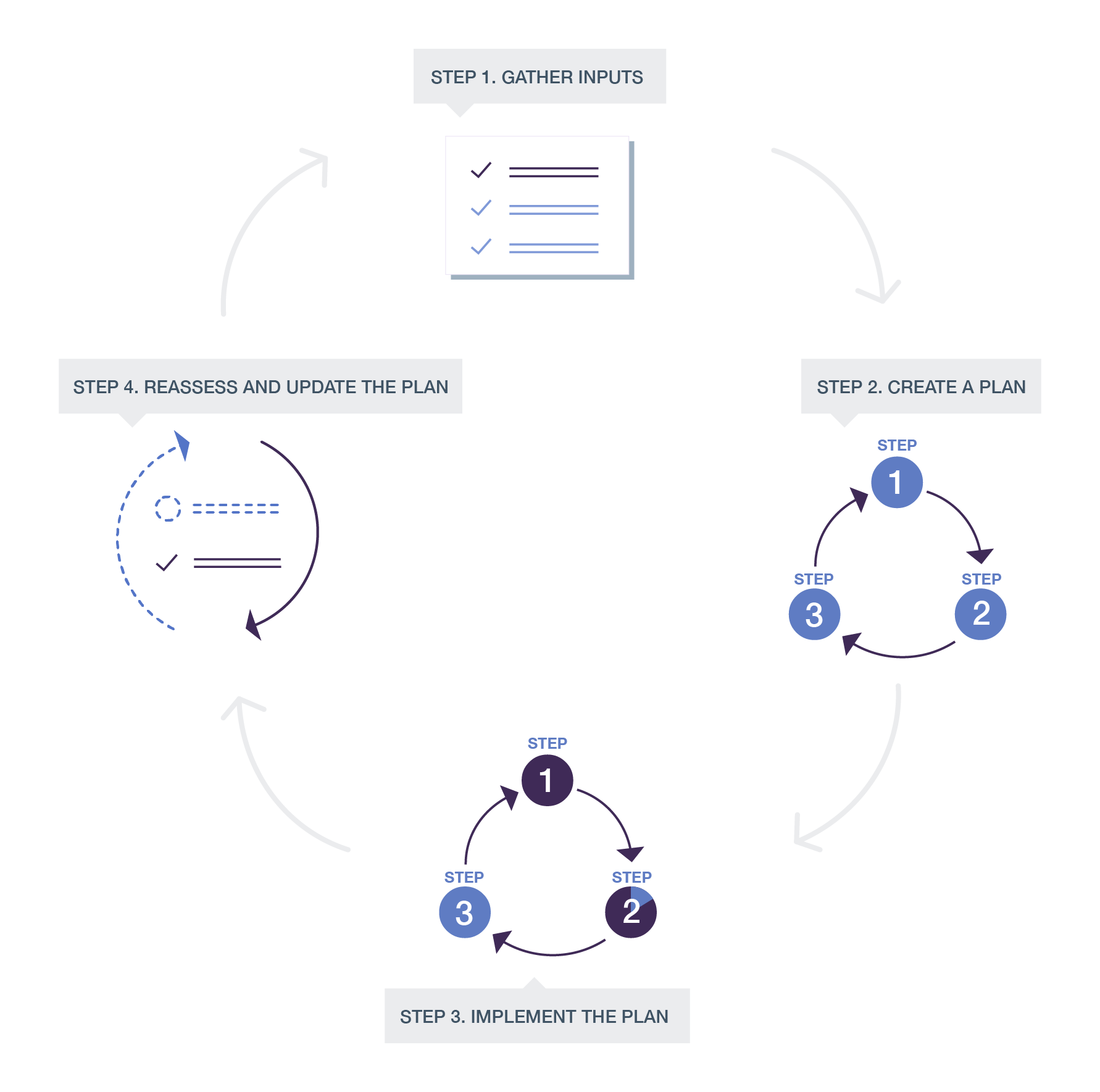 Step 1: Gather inputs
Think of this as setting the table before you can eat. Gathering your inputs forces you to take a close look at your motivation, goals, and personal preferences before a single dollar is invested. It also helps to ensure that your eventual plan is tailored to fit your unique needs.
Determine goals:
What are your objectives? A comfortable retirement? College education for your children? A down payment for a home? Think hard about what purpose this wealth is intended to serve. Your goals are the perfect starting point because they impact the other decisions you'll make—like risk tolerance and investment time period—as you develop and implement your plan.
Determine risk tolerance:
This comes down to personal preference, as it's a choice based on both your ability and willingness to take on risk. Simply put, that means assessing your own comfort level with market fluctuations and how much value shift you're willing to accept during the short term, as you pursue potentially greater long-term results.
If you're an investor with more experience and a better understanding of the markets, you may decide you are willing to take on a higher level of risk or to accept particular risks. As you'll read in the section below, together with risk tolerance, your investment time period also plays a pivotal role in how much risk you're willing to take on.
While there is no right or wrong answer, there is some credence to the old "no risk, no reward" sayings, as illustrated in the graph below—but even that reward isn't a guarantee. Higher risk also means a greater chance of loss; otherwise it would not really be risk.
Risk and Return
Determine investment time period:
Whether you're planning for retirement in 30 years or a new home in five years, you must define time periods for your investments—that is, when you expect to use the wealth that you've grown. Strategies differ based on short- or long-term objectives, and this is why time horizon is a critical factor in determining your ability to take risks.
For example, you may have the capacity to be more aggressive with longer-term investments in the hope that short-term losses can potentially turn into long-term gains. In a short time frame (sending the children to college next year), conservative investments may make more sense since you don't have time to recover losses.
How Time Horizon Affects Your Investment Strategy
Time horizon should be an important consideration when developing an investment strategy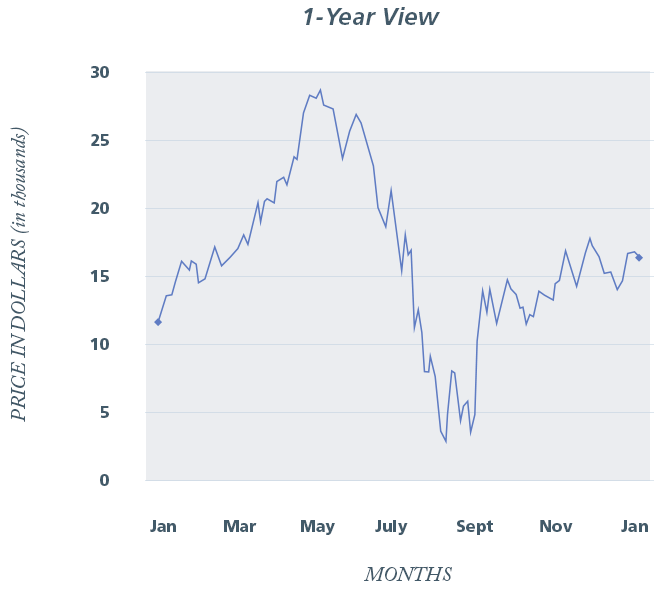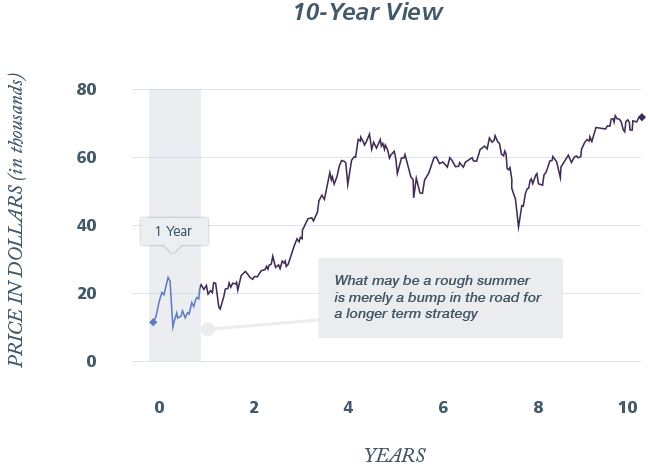 Step 2: Create a plan
Now, your plan is where you evaluate and choose the asset classes that best align with your inputs, as well as how you'll roll it out. You should also develop your plan keeping two considerations in mind: asset allocation and diversification.
Asset allocation:
Recall that asset classes are securities grouped by common characteristics. Every asset class is expected to perform at least somewhat differently from the others over the long term, so allocating your assets is a careful balancing act of risk and reward, taking into account all your inputs. Before you've even chosen your investments, you should determine how to divide your money among them. It is often viewed as the most impactful decision you'll make when it comes to your investment strategy.
Diversification:
Diversification is the practice of managing risk by distributing your investments across different asset classes, economic sectors, industries, and even investment vehicles. In theory, by investing in securities that are expected to respond differently to influencing events—for example, hotels and cruise lines during a hotel strike (the hotels might lose value, while the cruise line might rise)—specific risks may offset one another over the long term. In a more general sense, diversification is the practice of adding risks of different types (e.g., credit risk, industry risk, business cycle sensitivity) in an effort to avoid concentrated exposure to a particular set of risks and the volatility that accompanies it.
Asset allocation and diversification are key components of long-term investing and, while they do not ensure a profit or guarantee against a loss, they can be used in the planning process to help maximize expected return for a given level of volatility or, conversely, minimize volatility for a given level of expected return.
What is Diversification?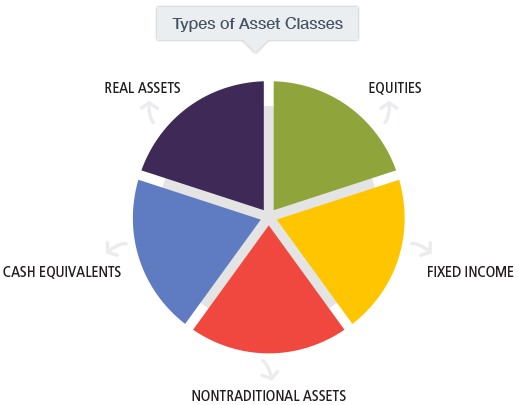 The chart above is provided for illustrative purposes only and does not represent an actual recommended allocation.
Based on your inputs, you should have a good idea of what you're aiming for with your investment plan in terms of goals, portfolio mix, and time horizon. It's a good idea to commit your plan to paper, along with your rationale for the choices you're making. You can review it with your advisor or refer to it later if your goals or financial situation change. When you're done, you should have a plan that lists all your inputs and which asset classes you've chosen to implement your goals.
Step 3: Implement your plan
Next, the rubber meets the road and you put your plan in motion—working with your advisor to choose specific investment vehicles that align with your goals, accounting for any expenses or fees you may incur, and ensuring that you understand the risks as well as any tax implications of your plan.
You must also understand that, even with all the thought and hard work you put into your plan, markets can be unpredictable. You have to be prepared to ride it out.
Common reasons to get off track:
As you implement your plan, you may second-guess it or consider making radical changes based on an article you read or a story you saw on TV. Well, you're not alone, but you should be aware of the most common reasons investment plans go off the rails—and why it's important to consider your plan in terms of its full time horizon.
Chasing performance:
Many investors pick their next holding based on how the market has performed. There is a fear of missing out on future outperformance. To fund the purchase, investors may sell whatever holding has provided the most disappointing returns. However, the best performer in one period may very well be among the worst performers in the next period—and vice versa.
Taking too much or too little risk:
There are many inputs to consider when determining how much risk is appropriate to take in a portfolio. When investors take more risk than they can handle, they often end up selling at the worst time—after a market selloff. In contrast, investors that do not take on enough risk may not give their portfolio enough of a chance to earn the required return. In either case, investors risk not meeting their financial or spending goals.
Emotional investing:
The markets can be a wild ride, and either fear or greed can creep in and ruin your plan. So investors must resist acting impulsively on market dips and gains. When the market tumbles and investors panic, they may sell holdings and eliminate the possibility of experiencing any rebound in prices. When the market rises and investors get greedy, they may end up buying at an expensive price that limits future growth.
Myths:
Some take certain "rules of thumb" too literally. For example, one such rule suggests that your retirement allocation to stocks should be "100 minus your age." For many, this may be too simplistic a method and does not take into consideration other potentially more important factors.
Step 4: Reassess and update your investment plan
Whether it's a career change or a life change, your financial goals may shift. When they do, your investment plan should change along with them. So once your plan is in place, get yourself on a schedule to periodically keep it up to date. Staying on top of your plan won't just help to keep you on track; it can help to give you peace of mind.