The Importance of Ownership Succession Planning
Strategic Guidance Throughout
the Business Owner Cycle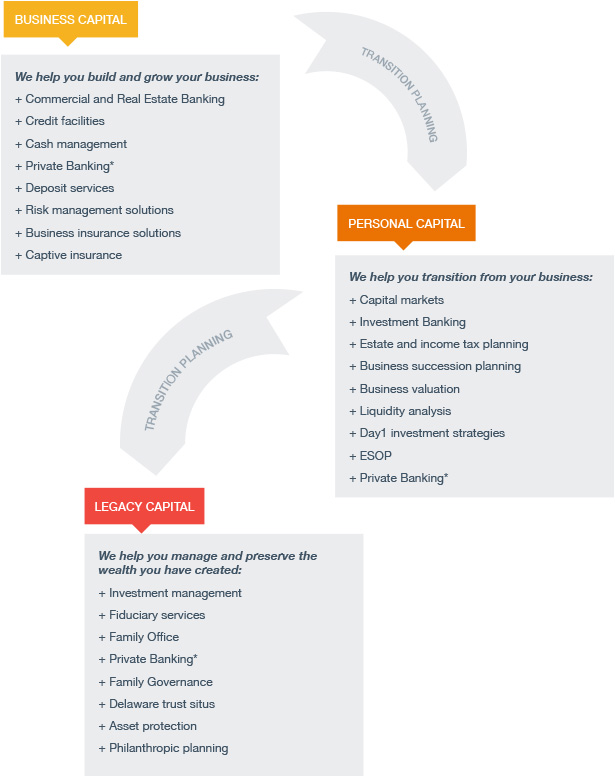 As a business owner, developing a strategic plan for the eventual transfer of your ownership interest to others can be critical to protecting its long-term value against loss to taxes, lawsuits, and/or diminution in value. If your business represents a significant part of your overall wealth, then developing a thoughtful plan for the eventual transition of your ownership interest should be at the center of your personal financial and estate planning.
This is true whether your ultimate personal planning goals are a comfortable retirement, leaving a legacy for your family, philanthropic pursuits, or perhaps something completely different.
Consider This

Whatever your goals, you can increase your chances for success by developing a succession plan for the future ownership of your business.
The planning process is typically different for everyone, and it's never too early to begin.