Welcome to the M&T and Wilmington Trust family.
As of April 2, 2022, People's United Bank, N.A. became part of M&T Bank, including its esteemed wealth and institutional services arm, Wilmington Trust.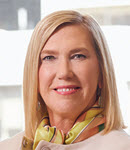 Doris P. Meister
Head of Wealth and Investment Management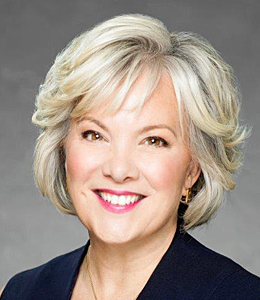 Jennifer Warren
Head of Institutional Client Services
For now, it's business as usual.
Continue working with your advisor or relationship manager
Contact your advisor or visit your local branch as usual
Visit mtb.com/peoples for information related to your future personal and business banking accounts and services
In 2022, the accounts and services you had at People's United will move to similar accounts and services on M&T or Wilmington Trust systems
You'll have access to an even wider range of solutions to help meet your personal and business needs
Contact your advisor or relationship manager with any questions
Watch for mail and email updates from Wilmington Trust about your accounts
Bookmark this page and check back for regular updates
A Heritage of Trust. A Modern Approach.
Wilmington Trust1 is a premier provider of wealth and institutional services for M&T Bank Corporation, one of the most financially sound and successful companies in the U.S. financial services industry. 
For more than a century,2 Wilmington Trust's guidance has helped generations of families and businesses thrive, backed by the sound experience of our professionals and a forward-looking mindset.
1 Wilmington Trust is a registered service mark used in connection with various fiduciary and non-fiduciary services offered by certain subsidiaries of M&T Bank Corporation including, but not limited to, Manufacturers & Traders Trust Company (M&T Bank), Wilmington Trust Company (WTC) operating in Delaware only, Wilmington Trust, N.A. (WTNA), Wilmington Trust Investment Advisors, Inc. (WTIA), Wilmington Funds Management Corporation (WFMC), and Wilmington Trust Investment Management, LLC (WTIM). Such services include trustee, custodial, agency, investment management, and other services. International corporate and institutional services are offered through M&T Bank Corporation's international subsidiaries. Loans, credit cards, retail and business deposits, and other business and personal banking services and products are offered by M&T Bank, Member FDIC. 
2 Wilmington Trust traces its roots to the founding of Wilmington Trust Company in 1903.
3 Source: FFIEC Large Holding Companies website as of December 31, 2021

Trusted Thought Leadership
The individuals, families and institutions we serve benefit from the insightful guidance of our industry-leading experts. We invite you to explore our latest thinking on topics and trends that matter to you.